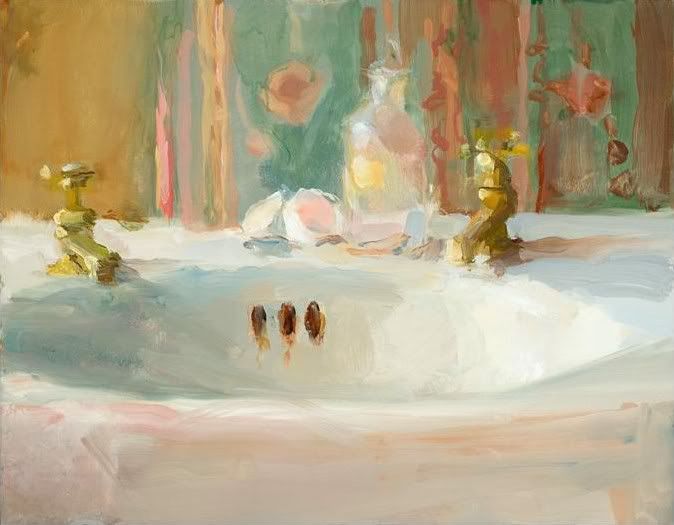 Paris was everything Paris should rightfully be, and maybe more. It was waking up to see the Panthéon through the window of the hotel room, it was croissants for breakfast.
It was
forcing myself to speak my fragmented, accented French.
It was glasses of Champagne in corner street cafés and cigarettes smoked outside galleries. It was thé au menthe and crêpes with chocolate. It was room after cavernous room of pastels by Degas at the Musée d'Orsay.
It was my repeated wanderings amid the bookshelves of Shakespeare & Company, all the talks I had with the Tumbleweeds.
Paris was several rolls of film (yet to be developed). It was tiny shops in Le Marais and on Rue Mouffetard. It was Sacré-Coeur in the horizon and the view from the Tour d'Eiffel by night. It was hours upon hours of walking. It was those incredible, ubiquitous, unmistakably Parisian rooftops.
I adored Paris, more than I would have thought. But it's nice to be home again, ensconed in familiarity, is it not?
Basin and Shells by Christine Lafuente