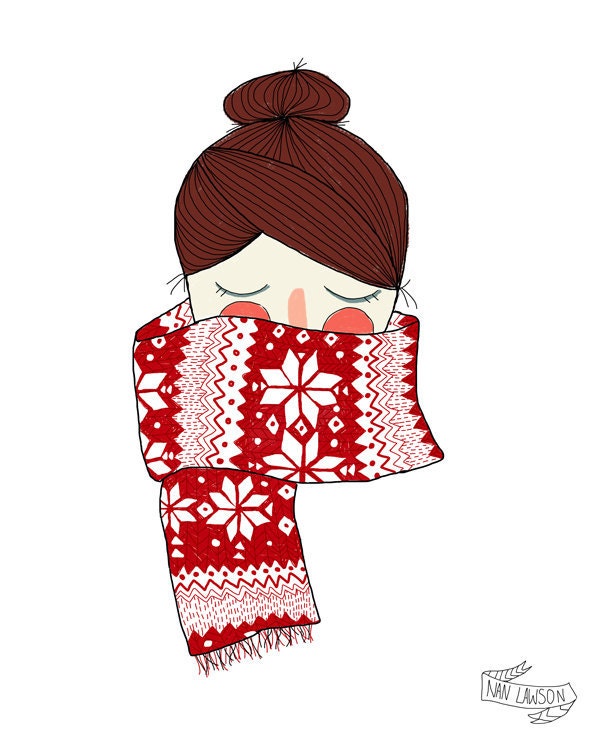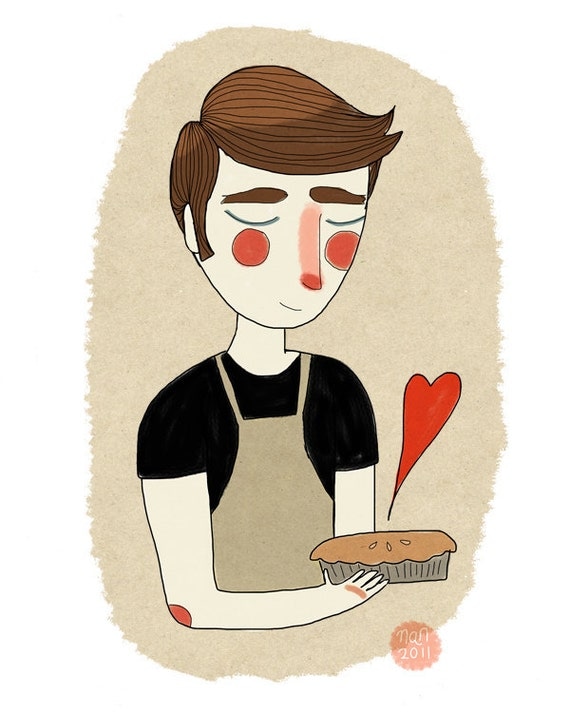 Again, no snow. It's so dark in the mornings I like to imagine it's actually midnight and we've all been tricked to go to school for an impromptu Christmas party or a huge sleepover. (I've yet to be correct in my guesses.)
Fortunately it is dark and damp and cold enough anyway (and viciously windy and endlessly rainy) for enormous scarves and baking.
Nan Lawson is one of my absolute favourite illustrators.
(Art inspired by Harry Potter, Doctor Who, Sufjan Stevens,
Pride and Prejudice, Franny and Zooey and Where the Wild Things Are?
How could I not be arse over tea kettle in love?)